Back

Stickers

Stickers

Window stickers

Vehicle stickers

Paper Stickers

Magnet

Posters

Folded Posters

Fluorescent Posters

Small Posters

Large Posters

Urban posters

Hanging posters

Creative paper posters

Brochures

Piqué

Brochure piqûre bouclette

Bonded square back brochure

Wireo brochure

Folded brochure

Book

Cards

Business card

Postal card

Note cards

Greetings cards

Folded cards

Folded leaflets

4 panels fold

6 panels fold

10 panels fold

12 panels fold

8 panels fold

14 panels folds

Folds combined

Flyers

Flyers

High-end flyers

Bookmark

Hanger flyer

Stationery

Letterhead

Folder with flaps

Notepad

Reams paper

Calendar

Signage

Tarpaulin

Dibond®

Plexiglas®

Correx®

Foamex

Carboard

POS

Office (Coming soon)

Stop radius

Flag

Decoration
Packs

Business start

Conqueror CX22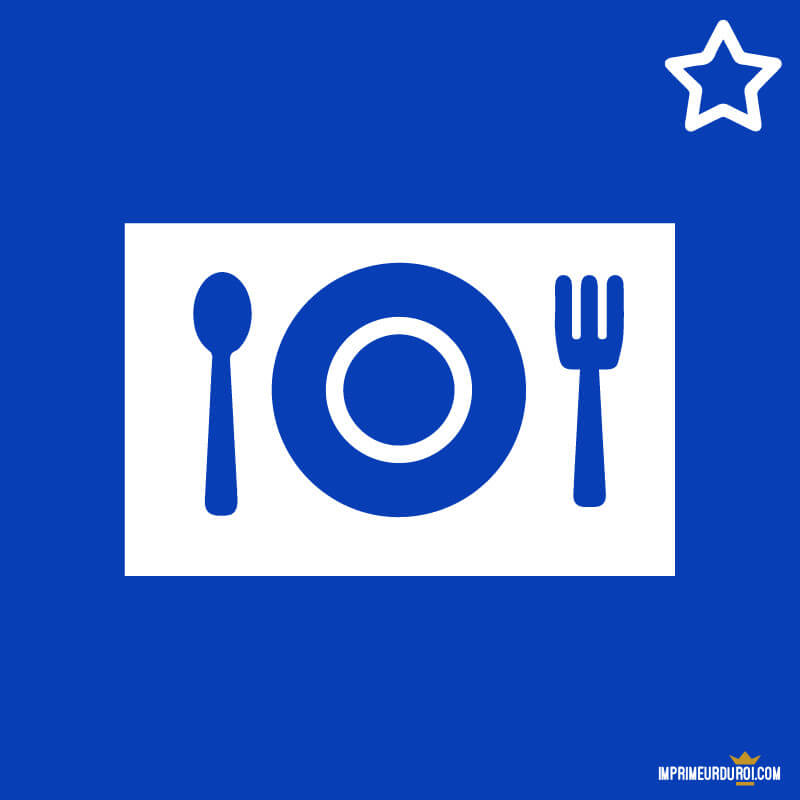  
#feuillet #sheet #uncoated
Data sheet
Paper

White uncoated
Description
Printing your placemats at the best price!
Set up the online printing of your economic placemats at the best price. For campsites, restaurants, hotels, bars, cafes, bistros, paper placemats are ideal for displaying a menu, a wine list, a drinks card, children's games or advertising inserts . Our economical placemats are fully recyclable as they are printed on 80g, 90g, 120g, 130g, 140g or 150g uncoated food contact paper.
What size are available for your placemats?
A4 placemat: 29.7 x 21 cm
B4 placemat: 35.3 x 25 cm
A3 placemat: 42 x 29.7 cm
B3 placemat: 50 x 35.3 cm
 + 

Printing guide
Check out our printing guide for a good preparation of your graphic files for the printing of your placemats.
Set a project name
the project name is required
Placemats
Instant printing quote calculation for economic placemats printed on uncoated paper.
You might also like