Back

Stickers

Stickers

Window stickers

Vehicle stickers

Paper Stickers

Magnet

Posters

Folded Posters

Fluorescent Posters

Small Posters

Large Posters

Urban posters

Hanging posters

Creative paper posters

Brochures

Piqué

Brochure piqûre bouclette

Bonded square back brochure

Wireo brochure

Folded brochure

Book

Cards

Business card

Postal card

Note cards

Greetings cards

Folded cards

Game cards

Folded leaflets

4 panels fold

6 panels fold

10 panels fold

12 panels fold

8 panels fold

14 panels folds

Folds combined

Flyers

Flyers

High-end flyers

Bookmark

Hanger flyer

Ballot

Stationery

Letterhead

Folder with flaps

Notepad

Reams paper

Calendar

Binder

Signage

Tarpaulin

Dibond®

Plexiglas®

Correx®

Foamex

Carboard

POS

Office (Coming soon)

Flag

Beach flag

Ground

Lettering

Suitcase

Goodies

Drinkware

Electro & USB

Office & writting

Business gift

Goodies

Luggage

Clothing

Pants

Jackets

Sweaters

Shirts

Polos

Sweatshirts

T-shirt

Accessories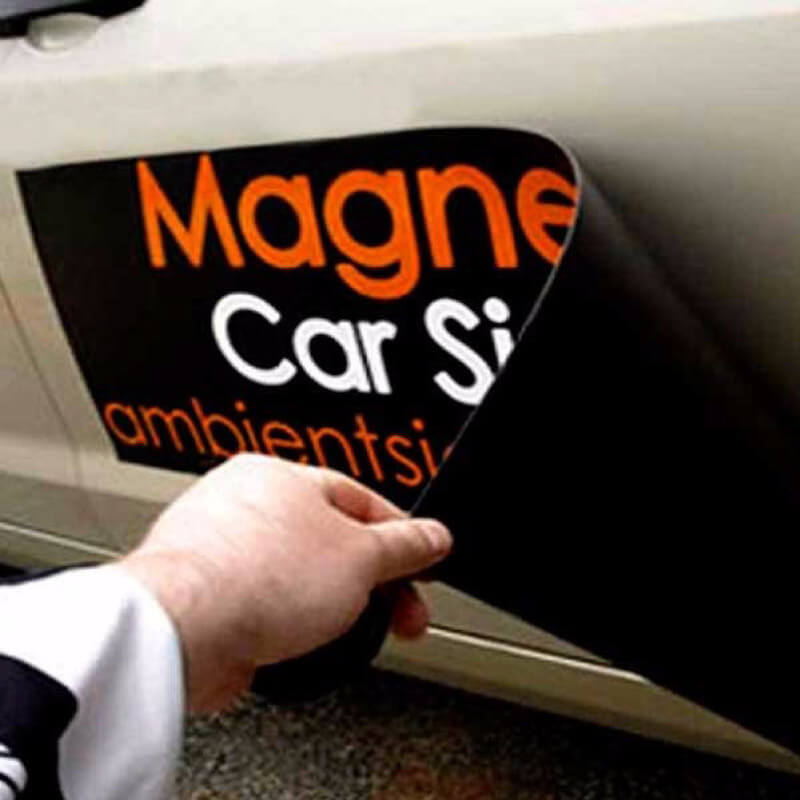  
Data sheet
Flexible

Magnetic
Description
How to print your car magnet at the best price?
Do you want to print magnetic plates for cars, utility vehicles and trucks? Do you want to install magnetic plates on the side and rear of your vehicles? Are you looking for a simple and effective solution to display your advertisement without trace? The special magnetic plate printing calculator is made for you.
The special car magnet is the ideal communication tool to install on company vehicles. Real estate agents, craftsmen, entrepreneurs, the use of magnetic signs on your personal or professional vehicles is the solution to be placed and removed easily at least once a week. Your vehicles are dressed with your personalized car magnet to display your advertising on each of your business trips.
Your magnetic signs can have a shape of rectangular cut, round cut, oval cut, triangle cut, bubble cut, star cut, coat of arms cut or other depending on your layouts.
Quote online and get your price.
Select quantity, finished size, lamination and delivery of your car magnet.
Order the custom printing of your car magnet and be delivered as soon as possible thanks to our printing and processing workshops.
What are the characteristics of special car magnetics signs ?
This magnetic white film 800 microns with a black magnetic back is ideal for decorating metallic, ferrous or magnetic surfaces (vehicle decoration, promotional display, store decoration) ...). Easy to handle and with a strong adhesion (43g/cm²), this media can be replaced several times. Its strengths are simplicity and speed of use, no wrinkles, no bubbles, and no traces of glue. The magnetic display removes all the technical worries associated with the installation and removal of your vehicle advertising.
Lamination: To improve color and protect UV and abrasion prints for long-term use, we recommend UV Lamination matte or shiny.
 + 

Artworks guideline
Check out our printing guide for a good preparation of your graphic files for the printing of your products labels.
Give a name to your printing project
Car magnets
Instant quotes calculation for custom 800 micron car magnet printing.
You might also like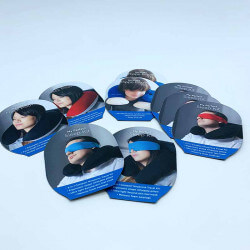 Price
€458.00
€0.55 1000 ex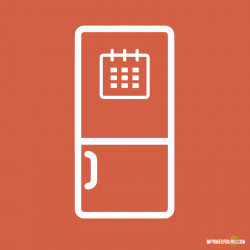 Price
€425.00
€0.51 1000 ex