Back

Stickers

Stickers

Window stickers

Vehicle stickers

Paper Stickers

Magnet

Posters

Folded Posters

Fluorescent Posters

Small Posters

Large Posters

Urban posters

Hanging posters

Creative paper posters

Brochures

Piqué

Brochure piqûre bouclette

Bonded square back brochure

Wireo brochure

Folded brochure

Book

Cards

Business card

Postal card

Note cards

Greetings cards

Folded cards

Game cards

Folded leaflets

4 panels fold

Z fold

10 panels fold

12 panels fold

8 panels fold

14 panels folds

Folds combined

Flyers

Flyers

High-end flyers

Bookmark

Hanger flyer

Ballot

Stationery

Diaries

Notepad

Calendar

Folder with flaps

Binder

Letterhead

Reams paper

Signage

Correx®

Tarpaulin

Carboard

Dibond®

Foamex

Plexiglas®

POS

Beach flag

Lettering

Office (Coming soon)

Flag

Ground

Suitcase

Display unit

Goodies

Drinkware

Luggage

Office & writting

Business gift

Electro & USB

Goodies

Tote bag

Clothing

Accessories

Shirts

Pants

Polos

Sweaters

Sweatshirts

T-shirt

Jackets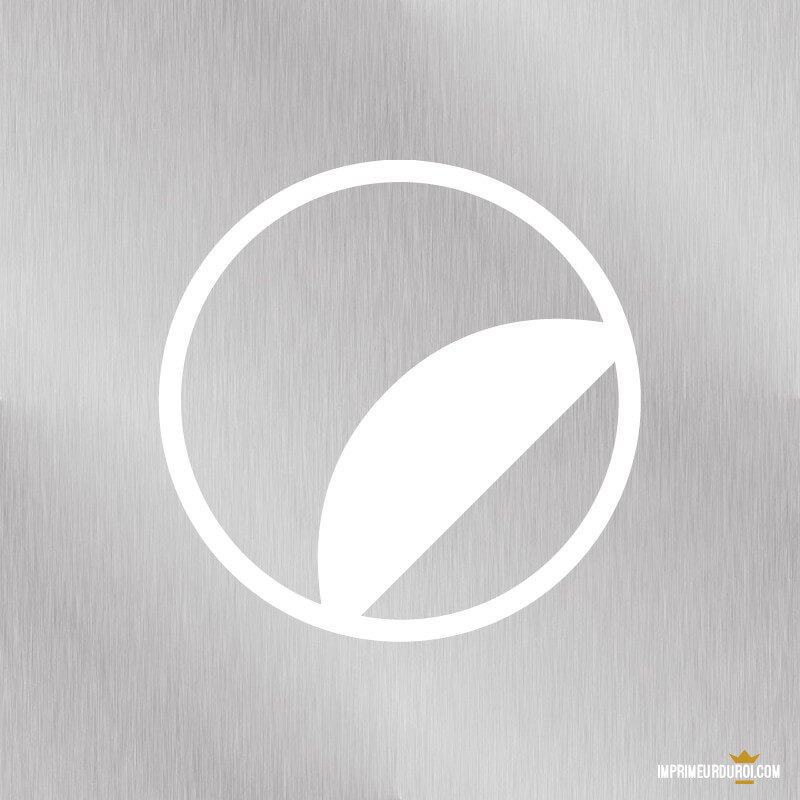  
#etiquette #label #aluminium
Data sheet
Paper

Adhesives
Description
How to print aluminum paper labels at the best price?
Do you want to print decorative, self-adhesive paper labels for luxury goods, manufacturer's signs and plaques? Are you looking for an aluminum label printer? The self-adhesive aluminum paper label printing is made for you.
The aluminum label is very popular with industry and identification professionals. It can also be used for inventory or signage.
Quote easily with the aluminum paper label printing calculator and wait for your price.
Choose quantity, format, colors, paper brand, cut shape and delivery point.
Order your custom aluminium paper label printed, and be delivered as soon as possible thanks to our offset printing processes.
What self-adhesive papers are available for your aluminum labels?
The Imprimeur Du Roi gives you the choice of choosing between the Fasson and JAC references.

Fasson Aluminium Brillant Permanent S/R
Adhesive label of the brand Fasson. Shiny aluminum appearance without splitting with permanent glue. Label Vinyl varnish coated on an aluminum sheet laminated on a paper. Silvery, shiny and luxurious appearance. It offers excellent flatness allowing high printing speed thanks to its ink-receiving coating facilitating offset printing. Ideal for decorative labels, luxury products, manufacturer signs and plaques.
Jac Aluminium Argent Permanent Contrecolé sur papier S/R
Jac Metallic matt without extra permanent adhesive slitting. Aluminum foil laminated on paper. Applications: High quality labels and stickers, eg corporate emblems, manufacturer's plates on domestic kitchen machines and appliances, sticker on gifts, luxury items, etc. and for labeling of luxury cosmetic products .
How are your labels printed?
Quantity : On-demand
Finished size : Custom
Printing process : Offset
Finishing process : Cutting shape (vectorize shape or half-flesh)
Files to provide: .PDF
Délais: 5 à 7 jours ouvrés
Origine: Imprimé en France

 + 

Artworks Guidelines
Check our printing guide to make your files according to our printing process before to order your aluminium paper label printed.
Give a name to your printing project
Aluminium label
Instant quote calculation of the printing price of your custom Aluminum paper label sticker.