Back

Stickers

Stickers

Window stickers

Vehicle stickers

Paper Stickers

Magnet

Posters

Folded Posters

Fluorescent Posters

Small Posters

Large Posters

Urban posters

Hanging posters

Creative paper posters

Brochures

Piqué

Brochure piqûre bouclette

Bonded square back brochure

Wireo brochure

Folded brochure

Book

Cards

Business card

Postal card

Note cards

Greetings cards

Folded cards

Game cards

Folded leaflets

4 panels fold

6 panels fold

10 panels fold

12 panels fold

8 panels fold

14 panels folds

Folds combined

Flyers

Flyers

High-end flyers

Bookmark

Hanger flyer

Ballot

Stationery

Letterhead

Folder with flaps

Notepad

Reams paper

Calendar

Binder

Diaries

Signage

Tarpaulin

Dibond®

Plexiglas®

Correx®

Foamex

Carboard

POS

Office (Coming soon)

Flag

Beach flag

Ground

Lettering

Suitcase

Goodies

Drinkware

Electro & USB

Office & writting

Business gift

Goodies

Luggage

Clothing

Pants

Jackets

Sweaters

Shirts

Polos

Sweatshirts

T-shirt

Accessories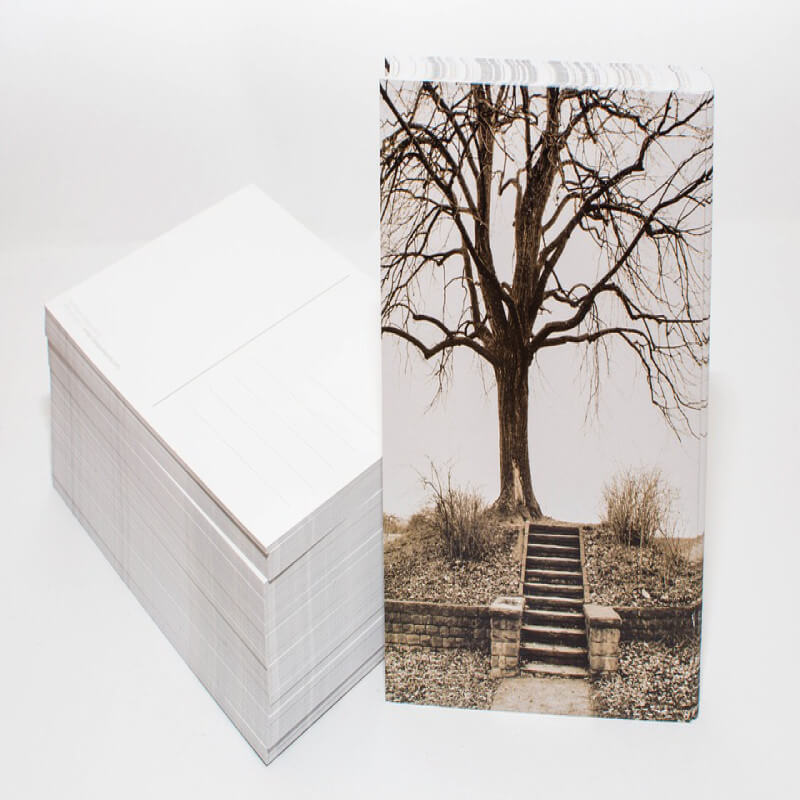  
#feuillet #sheet #crescendo
Data sheet
Paper

Graphical boards
Description
Your postcards with a shiny surface and a writable back?
Do you want to print postcards with a writing surface on the back? Do you want to be able to easily write on the back of your postcards to make your writings travel there? The postcard on 1 side coated SBS board paper is designed to facilitate your writing on premium paper.
Do your quote online easily using the calculator and wait for your price.
Choose quantity, format, paper, weight, finishing and delivery for your business cards printed on Creescendo.
Order your customizable printed, and be delivered as soon as possible thanks to our workshop printing process.
What is 1 Sided Coated SBS board paper?
The Imprimeur Du Roi offers you to print your cards on rigid crescendo paper with the same quality as postcards and packaging.
Crescendo® Coated C1S
Crescendo® C1S paperboard features high brightness, clean white styling and a smooth surface. The back has a matt coated appearance to facilitate writing. Ensoscoat is a pure bleached, wood-free cellulose paper, PEFC certified 100% meeting food standards. It offers greater clarity in detail for your creations, richer colors, purer white or deeper black.
This paper is use to print prestigious graphic creations: brochures, greeting cards, invitations, prestige reports and publications, leaflets, displays, calendars, book covers, menus, postcards… the neutrality of taste and smell allows use for making confectionery boxes.
How are your business cards and notecards printed?
Quantity : On-demand
Paper brand : Crescendo
Finished format : Custom
Printing process : Digital and offset
Finishing process : Varnish and laminating
Files to provide: .PDF
Deadlines 5 to 7 open days
Origin: Printed in France

 + 

Artworks guideline
Check out our advice for a good preparation of your .PDF graphic files to send to print your order.
Give a name to your printing project
Crescendo postcards
Calculation of the price of your custom postcards printing on crescendo paper.
Product customisation
Don't forget to save your customization to be able to add to cart