Back

Stickers

Stickers

Window stickers

Vehicle stickers

Paper Stickers

Magnet

Posters

Folded Posters

Fluorescent Posters

Small Posters

Large Posters

Urban posters

Hanging posters

Creative paper posters

Brochures

Piqué

Brochure piqûre bouclette

Bonded square back brochure

Wireo brochure

Folded brochure

Book

Cards

Business card

Postal card

Note cards

Greetings cards

Folded cards

Folded leaflets

4 panels fold

6 panels fold

10 panels fold

12 panels fold

8 panels fold

14 panels folds

Folds combined

Flyers

Flyers

High-end flyers

Bookmark

Hanger flyer

Stationery

Letterhead

Folder with flaps

Notepad

Reams paper

Calendar

Signage

Tarpaulin

Dibond®

Plexiglas®

Correx®

Foamex

Carboard

POS

Office (Coming soon)

Flag

Beach flag

Ground

Lettering

Goodies

Drinkware

Electro & USB

Office & writting

Business gift

Goodies

Luggage

Clothing

Pants

Jackets

Sweaters

Shirts

Polos

Sweatshirts

T-shirt

Accessories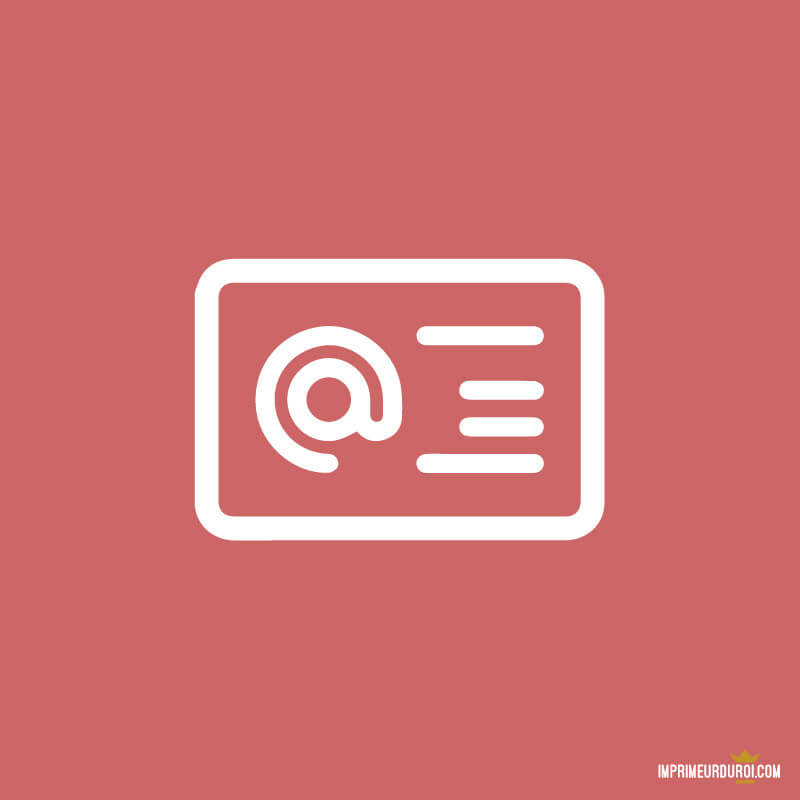  
#feuillet #sheet #bristol
Data sheet
Paper

Premium uncoated
Description
Your business cards printed on bristol paper.
Configure customized custom printing from one to many employees of your business cards on bristol paper. Bristol paper was formerly used for personal correspondence. Its name comes from the city of Bristol in England, where it was originally manufactured. Thanks to its excellent whiteness, high satin finish and rigidity, it is recommended for your needs for the creation and production of your invitation cards or your business cards.
What are the characteristics of Bristol paper for your business cards?
Bristol paper is a paper with a very smooth surface on both sides and homogeneous, traditionally known for its whiteness. Bristol Paper is a high quality extra-white paper made from 100% non-chlorine cellulose pulp.
 + 

Printing guide
Check out our printing guide for a good preparation of your graphic files for the printing of your business cards.
Set a project name
the project name is required
Bristol Business Cards
Instant quote calculation and deadlines for online printing business cards on bristol paper.