The company

The Imprimeur du Roi is an online print shop created by a group of French printers from the Nouvelle-Aquitaine region (Aquitaine, Limousin, Poitou-Charentes) and Pays de la Loire region (Vendée, Loire Atlantique, Maine et Loire, Sarthe et Mayenne) for who the concept of client King makes all sense.

The Imprimeur du Roi offers to the graphic arts professionals, agencies, resellers, companies and administration  to get the smartiest printing calculators to quote the most competitive price calculated on the entire digital printing, offset printing, large format printing, finishing and shaping under one brand.

Whatever the volume of printing, the Imprimeur Du Roi offers to its professional customers all the guarantees to get qualitative print and short delivery delays whatever the country of destination.

The Imprimeur du Roi offers to all its clients a true relationship of proximity and a listening of their projects.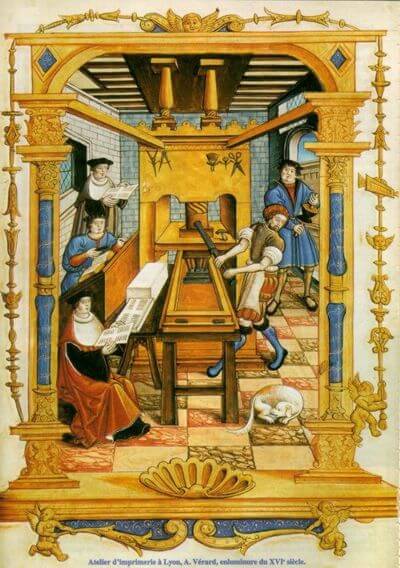 Historical



Historically, in France, in the fifteenth century, an Imprimeur du Roi (king's printer) is a printer who enjoys a number of prerogatives and favor from the power in place such as:


The Honors, who return from being attached to the King's House.
Authority, which allows to qualify for this title on any occasion.
Liberty, which gives them the opportunity to print on their behalf even before being received in the printing community.

T

he Privilege, which means that the obtaining of the load implies the regular obtaining of the privileges of printer (which is worth at the time, at that time, for permission to print and protection of the printed works for some years).

T

he law, which allows to print royal acts (edicts and ordinances), as well as the judgments of the Council of States, the Parliament, etc.

T

he personal gift, whose nature varies from one printer to another (keeping certain special punches, special prints, special emoluments, etc.).
Sources (In french) : Wikipedia
_________________________________
More than an online printing shop, a whole team at your service!!!
See our workshop