PAYMENT
By Credit Card

L'Imprimeur du Roi has chosen the Paygreen online payment solution to enable you to pay for your orders by credit card, Visa or Mastercard in complete security.
The transaction will take place directly on the Paygreen servers via a secure page (SSL encryption).
All transaction information is secured using HTTPS protocol and 3D Secure authentication.
3D-Secure is a program created by international issuers Visa (Verified By Visa) and Mastercard (Mastercard Secure Code) to enhance the security of card payments on the Internet.
The aim is twofold: to reduce the risk of fraud, particularly identity theft, and unpaid invoices due to disputed payment orders, and to offer Internet buyers a reassuring, secure payment process.
How does it work?
When paying your order, you enter your usual banking information (card number, validity date and visual cryptogram).
If you are registered 3D-Secure, you are returned to your bank's authentication site to authenticate.
The process of identification is specific to each bank you may be asked to enter your date of birth, to enter a unique code received by SMS or voice mail, to enter a code or a personal password or to respond to a personal question.
After validation of this seizure by the user and agreement of the bank of the latter, the bank of the buyer transmits an agreement to the merchant to continue the payment procedure. Proof of 3D-Secure payment is archived.
All your payment details are encrypted from your computer to the Banque Populaire Cyberplus server. This information is confidential and can not be seen or used without your knowledge. At no time will the King's Printer know your bank details.
Wire transfert payment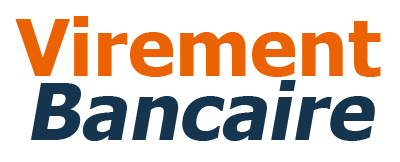 At the validation of your basket, you can opt for this method of payment at the end of the process.
Attention: Remember to check the general conditions of your bank (possible fees, transaction deadlines, ceiling of the amount of your transfers). The Imprimeur du Roi does not support any bank charges. You have 5 business days to make your transfer. After this time, your order will be canceled. For security reasons, your order will be processed after receipt of the transfer to the bank account of the Imprimeur du Roi. Please allow for longer order processing times than usual. (+3 days min.)

Only SEPA transfers are allowed. The Sepa transfer is a transfer in euros, making it possible to transfer funds both in France and in one of the 32 countries of the European Economic Area. The SEPA transfer uses the IBAN (International Account ID) and the BIC (International Financial Institution Identifier)​to identify the beneficiary's account. The Imprimeur du Roi reserves the right to refuse any bank transfer that is not SEPA.
Payment by cheque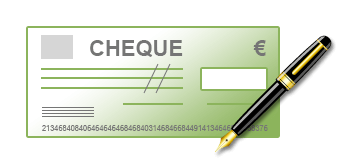 In case of payment by cheque, follow the usual order process. Payment by cheque will be offered at the end of the order process. Fill in your cheque to SAS LIDR. Remember to write your name (or company) and associated order number on the back of your cheque.
Mail your cheque to the following address;
IMPRIMEUR DU ROI
26 rue de la Corvette
17440 Aytré - FRANCE
You have 10 working days to send your cheque. After this deadline, your order will be cancelled. Warning: For security reasons, your order will be processed after receiving and crediting the cheque on the Imprimeur du Roi bank account. Therefore, please allow for longer order processing times than usual (+5 days min).
Payment by mandate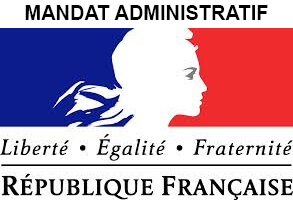 This online ordering mode is exclusively reserved for administrations and communities.

A validation of your shopping cart, will be specified a download link of your pre-filled purchase order, specifying the delivery and invoicing address that you have previously informed when creating your account. The information to be completed in the Terms of Reference is the signature of the authorized person and the administration stamp that validates the order. Your order will be awaiting receipt of your warrant and will only be registered upon receipt of your purchase order.
Payment of your order will be made by bank transfer or cheque within 30 net days of receipt of your goods.
Payment on invoice
This online ordering mode is exclusively for professionals (agencies, resellers, companies). You benefit from a strong invoice payment 30 days end of month, under conditions and subject to validation of our financial department. For all account openings, please download the following document:
Request to open invoice payment account.
We invite you to return the document below dumently completed and return it to us by email at contact@imprimeurduroi.com.
DELIVERY
FRANCE CORSICA MONACO

We deliver your online print orders to all departments of France and Monaco. However, we will not be held responsible if the carriers do not deliver within the announced time.
FR 01 - Ain
FR 02 - Aisne
FR 03 - Allier
FR 04 - Alpes-de-Haute-Provence
FR 05 - Hautes-alpes
FR 06 - Alpes-maritimes
FR 07 - Ardèche
FR 08 - Ardennes
FR 09 - Ariège
FR 10 - Aube
FR 11 - Aude
FR 12 - Aveyron
FR 13 - Bouches-du-Rhône
FR 14 - Calvados
FR 15 - Cantal
FR 16 - Charente
FR 17 - Charente-maritime
FR 18 - Cher
FR 19 - Corrèze
FR 20 - Corse
FR 21 - Côte-d'Or
FR 22 - Côtes-d'Armor
FR 23 - Creuse
FR 24 - Dordogne
FR 25 - Doubs
FR 26 - Drôme
FR 27 - Eure
FR 28 - Eure-et-loir
FR 29 - Finistère
FR 30 - Gard
FR 31 - Haute-Garonne
FR 32 - Gers
FR 33 - Gironde
FR 34 - Hérault
FR 35 - Ille-et-Vilaine
FR 36 - Indre
FR 37 - Indre-et-Loire
FR 38 - Isère
FR 39 - Jura
FR 40 - Landes
FR 41 - Loir-et-cher
FR 42 - Loire
FR 43 - Haute-Loire
FR 44 - Loire-atlantique
FR 45 - Loiret
FR 46 - Lot
FR 47 - Lot-et-Garonne
FR 48 - Lozère
FR 49 - Maine-et-Loire
FR 50 - Manche
FR 51 - Marne
FR 52 - Haute-marne
FR 53 - Mayenne
FR 54 - Meurthe-et-Moselle
FR 55 - Meuse
FR 56 - Morbihan
FR 57 - Moselle
FR 58 - Nièvre
FR 59 - Nord
FR 60 - Oise
FR 61 - Orne
FR 62 - Pas-de-calais
FR 63 - Puy-de-dôme
FR 64 - Pyrénées-atlantiques
FR 65 - Hautes-Pyrénées
FR 66 - Pyrénées-orientales
FR 67 - Bas-Rhin
FR 68 - Haut-Rhin
FR 69 - Rhône
FR 70 - Haute-Saône
FR 71 - Saône-et-Loire
FR 72 - Sarthe
FR 73 - Savoie
FR 74 - Haute-Savoie
FR 75 - Paris
FR 76 - Seine-maritime
FR 77 - Seine-et-marne
FR 78 - Yvelines
FR 79 - Deux-sèvres
FR 80 - Somme
FR 81 - Tarn
FR 82 - Tarn-et-Garonne
FR 83 - Var
FR 84 - Vaucluse
FR 85 - Vendée
FR 86 - Vienne
FR 87 - Haute-vienne
FR 88 - Vosges
FR 89 - Yonne
FR 90 - Territoire de Belfort
FR 91 - Essonne
FR 92 - Hauts-de-seine
FR 93 - Seine-Saint-Denis
FR 94 - Val-de-marne
FR 95 - Val-d'Oise
DELIVERY
FRENCH ISLANDS (DOM-TOM)
For all orders (from -30kg and over + 30kg) delivery within 48h 72h.
A tracking number of the delivery of your order will be communicated by email the day of departure of our workshops.
FR 971 - Guadeloupe (GLP)
FR 972 - Martinique (MTQ)
FR 973 - French Guyana (GUF)
FR 974 - La Réunion (REU)
FR 975 - Saint-Pierre et Miquelon (SPM)
FR 976 - Mayotte (MYT)
EUROPE

For all orders ,the delivery is made from Monday to Friday, within 24 hours to 72 hours.
A tracking number of the delivery of your order will be communicated to you by email the day of departure of our workshops.
We deliver your print orders online to all of the following European countries.
BEL - Belgium
NLD - Netherlands
LUX - Luxembourg
AND - Andorra
DEU - Germany
ITA - Italy
ESP - Spain
PRT - Portugal
IRL - Ireland
OUTSIDE EUROPE

For all orders the delivery is made in a 48h 72h.
A tracking number of the delivery of your order will be communicated to you by email the day of departure of our workshops.
We deliver your print orders online to the following countries.
CHE - Switzerland
GBR - Great-Britain
CAN - Canada
USA - United-States