Back

Stickers

Stickers

Window stickers

Vehicle stickers

Paper Stickers

Magnet

Posters

Folded Posters

Fluorescent Posters

Small Posters

Large Posters

Urban posters

Hanging posters

Creative paper posters

Brochures

Piqué

Brochure piqûre bouclette

Bonded square back brochure

Wireo brochure

Folded brochure

Book

Cards

Business card

Postal card

Note cards

Greetings cards

Folded cards

Folded leaflets

4 panels fold

6 panels fold

10 panels fold

12 panels fold

8 panels fold

14 panels folds

Folds combined

Flyers

Flyers

High-end flyers

Bookmark

Hanger flyer

Stationery

Letterhead

Folder with flaps

Notepad

Reams paper

Calendar

Signage

Tarpaulin

Dibond®

Plexiglas®

Correx®

Foamex

Carboard

POS

Office (Coming soon)

Stop radius

Flag

Decoration
Packs

Business start

Conqueror CX22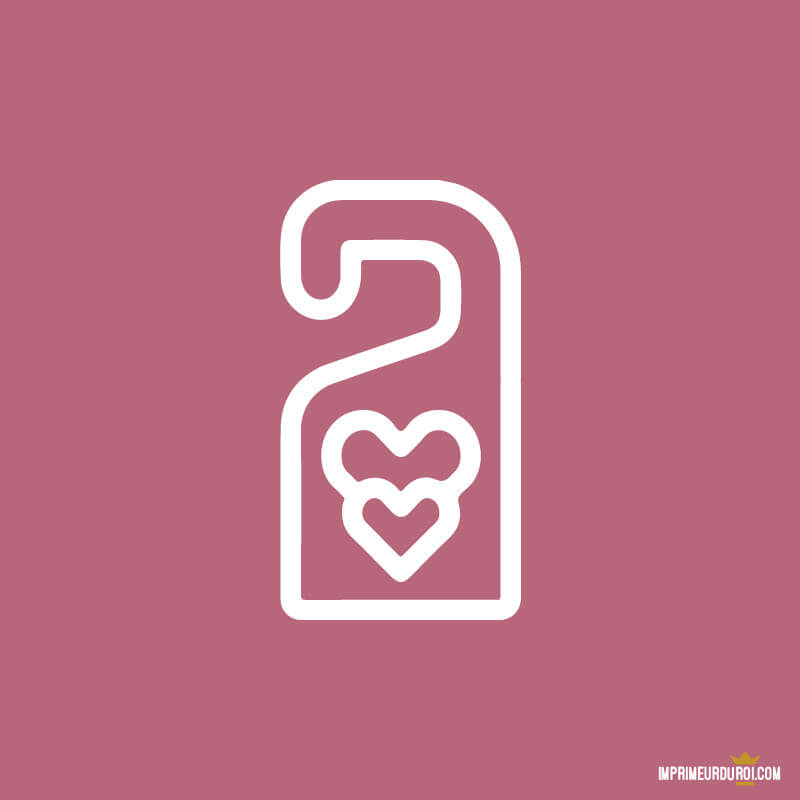  
Data sheet
Flexible

Polypropylene
Description
Your custom door hangers on polypropylene
Get your custom quote by configuring the printing of your door hangers with your own custom cut shape. Opt for the creation of advertising or informational door hangers with a form of original cutting to distribute to your prospects and customers, for your street marketing campaigns, for the launch of a new product, brand, new service, promote an event or for hotels with the mention "Do not disturb".
Why to choose the polypropylene for your door hangers ?
Polypropylene is a flexible and resistant sheet of plastic for communication, packaging, grading, storage and decoration products. Ideal for graphic arts, its modernity and aesthetics are much appreciated by creators and designers.
Polypropylene is free of halogen, no ozone deleterious substance, not toxic and 100% recyclable. It is resistant to water, greases, alcohols and certain solvents.
 + 

Printing guide
Check out our printing guide for a good preparation of your graphic files for the printing of your polypropylene door hangers.
> Polypro door hangers printing files
> Polypro door hangers cutting files
Set a project name
the project name is required
Custom polypro door hangers
Instant quote calculation and deadlines for custom door hangers printing and cuttting.
Product customisation
Don't forget to save your customization to be able to add to cart