Back

Stickers

Stickers

Window stickers

Vehicle stickers

Paper Stickers

Magnet

Posters

Folded Posters

Fluorescent Posters

Small Posters

Large Posters

Urban posters

Hanging posters

Creative paper posters

Brochures

Piqué

Brochure piqûre bouclette

Bonded square back brochure

Wireo brochure

Folded brochure

Book

Cards

Business card

Postal card

Note cards

Greetings cards

Folded cards

Game cards

Plastic Cards

Folded leaflets

4 panels fold

Z fold

10 panels fold

12 panels fold

8 panels fold

14 panels folds

Folds combined

Flyers

Flyers

High-end flyers

Bookmark

Hanger flyer

Ballot

Stationery

Diaries

Notepad

Calendar

Folder with flaps

Binder

Letterhead

Reams paper

Envelopes

DL envelopes

C6 Envelopes

C5 Envelopes

C4 Envelopes

Square Envelopes

B5 and B6 Envelopes

B4 and E4 Envelopes

Signage

Correx®

Tarpaulin

Carboard

Dibond®

Foamex

Plexiglas®

POS

Beach flag

Lettering

Office (Coming soon)

Flag

Ground

Suitcase

Display unit

Goodies

Drinkware

Luggage

Office & writting

Business gift

Electro & USB

Goodies

Tote bag

Clothing

Accessories

Shirts

Pants

Polos

Sweaters

Sweatshirts

T-shirt

Jackets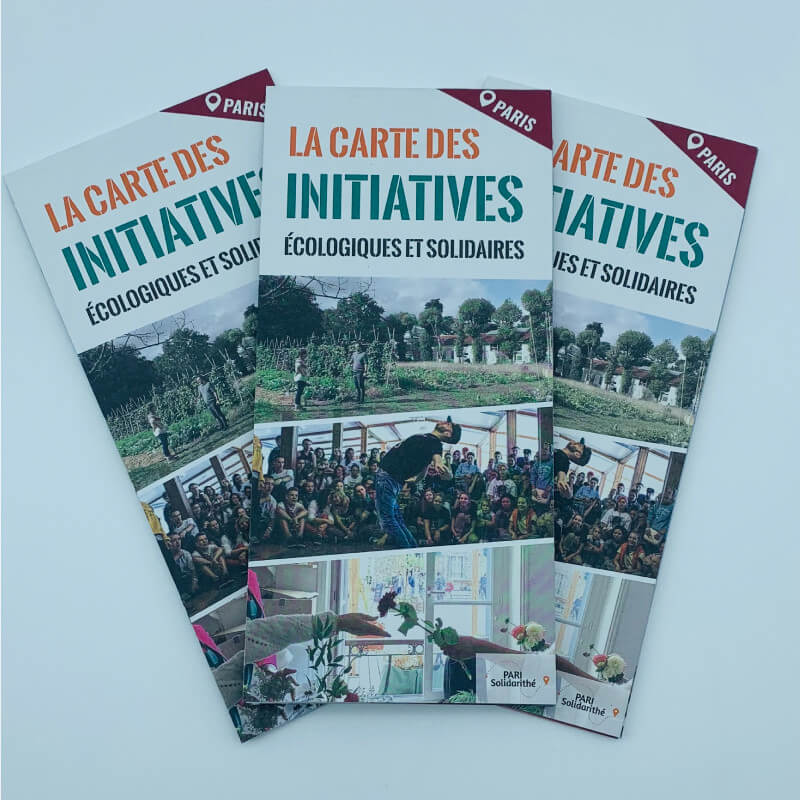  
Data sheet
Paper

Uncoated

Paper

Recycled uncoated
Description
 > 
The 24-page leaflet for your plans and folded maps!
Looking for an online printer capable of printing city maps and folded 24-page or 12-page front and back maps?
The 5 accordion fold plus 1 crossed fold leaflet is ideal for printing large city plans, road maps, community plans, ski area plans and other foldable plans.
The brochure 5 fold accordion + 1 fold crossed offers a reading direction with 24 panels or 12 panels on the front and a plan on the back. Its folding in 5 accordion folds is completed by 1 crossed fold or a break in half. Its finished size is 10x21 cm for once open make 59.4x42 cm.
 > 
Which paper to choose to print your 24 panels folded maps and plans?
The Imprimeur du Roi has selected a range of eco-friendly and waterproof paper to print your 24-page folded leaflets.
Select the desired paper family in the quality box and click on the associated grammage which is displayed in white in the grammage section.
Offset (Uncoated)
The surface of the uncoated paper is slightly porous, evoking the look and feel of the wood.
Offset recyclé (Recycled uncoated)
100% recycled uncoated paper has the same characteristics as uncoated paper except that it is made with recycled fibres and is still recyclable.
Papier de pierre (Stone paper)
The stone paper is made of 80% calcium carbonate powder (marble and chalk) mixed with 20% polyethylene resin to make it completely waterproof in wet conditions.
 > 
How to customize the printing of your plans 5 accordion folds + 1 crossed fold?
The Imprimeur du Roi prints your folded maps in offset printing for a better professional quality.
Quantity : On demand
Finished and open size : Fixed 9.9x21 cm closed / 60x42 cm open.
Printing colors : CMYK
Printing process : Offset
Files to provide: Front and back open size vectorized .PDF

Deadlines: 7 to 15 open days
 > 
How to make a PDF print ready for 24 pages plans and maps?
Check out our advice page to make your .PDF files ready to be sent for your order to print your 24 pages folded 5 accordion folds + 1 crossed fold
Give a name to your printing project
copy of 5 accordeon folds + 1 crossed fold
We quote the best price for your 5 accordeon folds + 1 crossed fold printing. The calculation can take several seconds.
Product customisation
Don't forget to save your customization to be able to add to cart