Back

Stickers

Stickers

Window stickers

Vehicle stickers

Paper Stickers

Magnet

Posters

Folded Posters

Fluorescent Posters

Small Posters

Large Posters

Urban posters

Hanging posters

Creative paper posters

Brochures

Piqué

Brochure piqûre bouclette

Bonded square back brochure

Wireo brochure

Folded brochure

Book

Cards

Business card

Postal card

Note cards

Greetings cards

Folded cards

Game cards

Plastic Cards

Folded leaflets

4 panels fold

Z fold

10 panels fold

12 panels fold

8 panels fold

14 panels folds

Folds combined

Flyers

Flyers

High-end flyers

Bookmark

Hanger flyer

Ballot

Stationery

Diaries

Notepad

Calendar

Folder with flaps

Binder

Letterhead

Reams paper

Envelopes

DL envelopes

C6 Envelopes

C5 Envelopes

C4 Envelopes

Square Envelopes

B5 and B6 Envelopes

B4 and E4 Envelopes

Signage

Correx®

Tarpaulin

Carboard

Dibond®

Foamex

Plexiglas®

POS

Beach flag

Lettering

Office (Coming soon)

Flag

Ground

Suitcase

Display unit

Goodies

Drinkware

Luggage

Office & writting

Business gift

Electro & USB

Goodies

Tote bag

Clothing

Accessories

Shirts

Pants

Polos

Sweaters

Sweatshirts

T-shirt

Jackets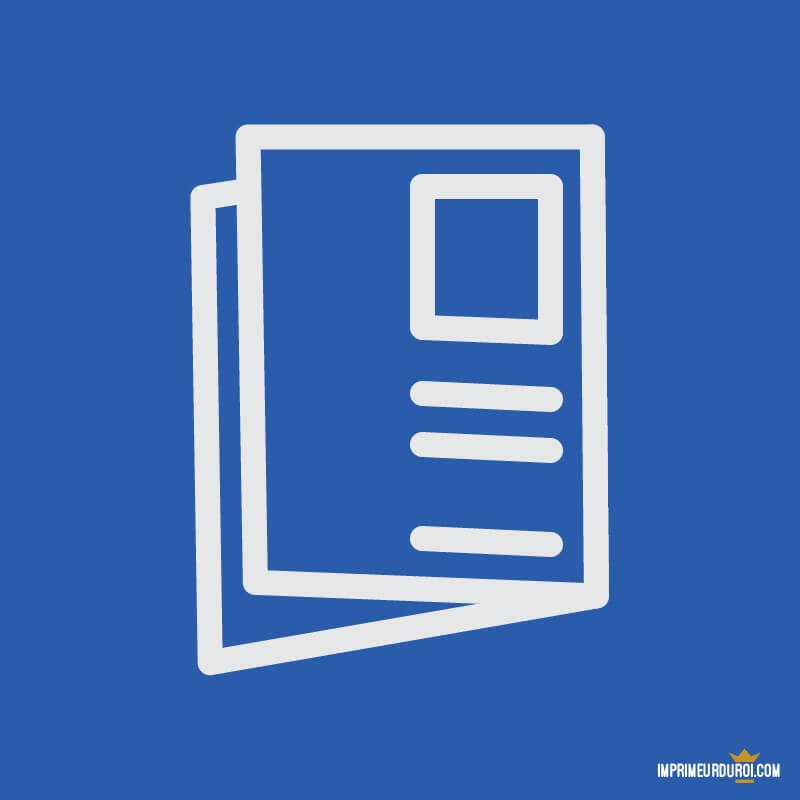  
Data sheet
Paper

Recycled uncoated

Paper

Recycled coated
Description
Your 100% recycled uncoated paper single fold.
Adopt an eco-friendly approach by choosing to print online your promotional single fold flyers on the Nautilus 100% recycled uncoated paper range. From our configurator, calculate the cost of your online printing by filling in the customization tabs. The folding of your single fold flyers is automatically set to 1 fold. Beyond 170 gr a crease will be automatically realized to facilitate the folding of your leaflet.
What size are available for your recycled single fold flyers?
A7 closed 7.4x10.5 cm / A6 open 14.8x10.5 cm
A7 landscape 10.5x7.4 cm / open 21x7.4 cm
B7 closed 8.8x12.5 cm / B5 open 17.6x12.5 cm
B7 landscape 12.5x8.8 cm / open 25x8.8 cm
⅔A5 closed 9.9x21 cm / open 19.8x21 cm
⅔A5 landscape 21x9.9 cm / open 42x9.9 cm
A6 closed 10.5x14.8 cm / A5 open 21x14.8 cm
A6 landscape 14.8x10.5 cm / ½A4 open 29.7x10.5 cm
½A4 closed 10.5x29.7 cm / A4 open 21x29.7 cm
½A4 landscape 29.7x10.5 cm/ open 59.4x10.5 cm
B6 closed 12.5x17.6 cm / B5 open 25x17.6 cm
B6 landscape 17.6x12.5 cm / open 35.2x12.5 cm
A5 closed 14.8x21 cm / A4 open 29.7x21 cm
A5 landscape 21x14.8 cm / open 42x14.8 cm
B5 closed 17.6x25 cm / B4 open 35.2x25 cm
B5 landscape 25x17.6 cm / open 50x17.6 cm
A4 closed 21x29.7 cm / A3 open 42x29.7 cm
A4 landscape 29.7x21 cm / open 59.4x21 cm
Square closed 10.5x10.5 cm / open 21x10.5 cm
Square closed 14.8x14.8 cm / open 29.7x14.8 cm
Square closed 21x21 cm / open 42x21 cm
Square closed 30x30 cm / open 60x30
 + 

Printing guide
Check out our printing guide for a good preparation of your graphic files for the printing of your single fold leaflet.
Download
Download our .AI and .PDF single-fold leaflet templates for your design
Download (21.51M)
Give a name to your printing project
100% Recycled Single fold
Instant printing cost calculation for your single fold 4 pages on 100% recycled uncoated paper.