Back

Stickers

Stickers

Window stickers

Vehicle stickers

Paper Stickers

Magnet

Posters

Folded Posters

Fluorescent Posters

Small Posters

Large Posters

Urban posters

Hanging posters

Creative paper posters

Brochures

Piqué

Brochure piqûre bouclette

Bonded square back brochure

Wireo brochure

Folded brochure

Book

Cards

Business card

Postal card

Note cards

Greetings cards

Folded cards

Game cards

Plastic Cards

Folded leaflets

4 panels fold

Z fold

10 panels fold

12 panels fold

8 panels fold

14 panels folds

Folds combined

Flyers

Flyers

High-end flyers

Bookmark

Hanger flyer

Ballot

Stationery

Diaries

Notepad

Calendar

Folder with flaps

Binder

Letterhead

Reams paper

Envelopes

DL envelopes

C6 Envelopes

C5 Envelopes

C4 Envelopes

Square Envelopes

B5 and B6 Envelopes

B4 and E4 Envelopes

Signage

Correx®

Tarpaulin

Carboard

Dibond®

Foamex

Plexiglas®

POS

Beach flag

Lettering

Office (Coming soon)

Flag

Ground

Suitcase

Display unit

Goodies

Drinkware

Luggage

Office & writting

Business gift

Electro & USB

Goodies

Tote bag

Clothing

Accessories

Shirts

Pants

Polos

Sweaters

Sweatshirts

T-shirt

Jackets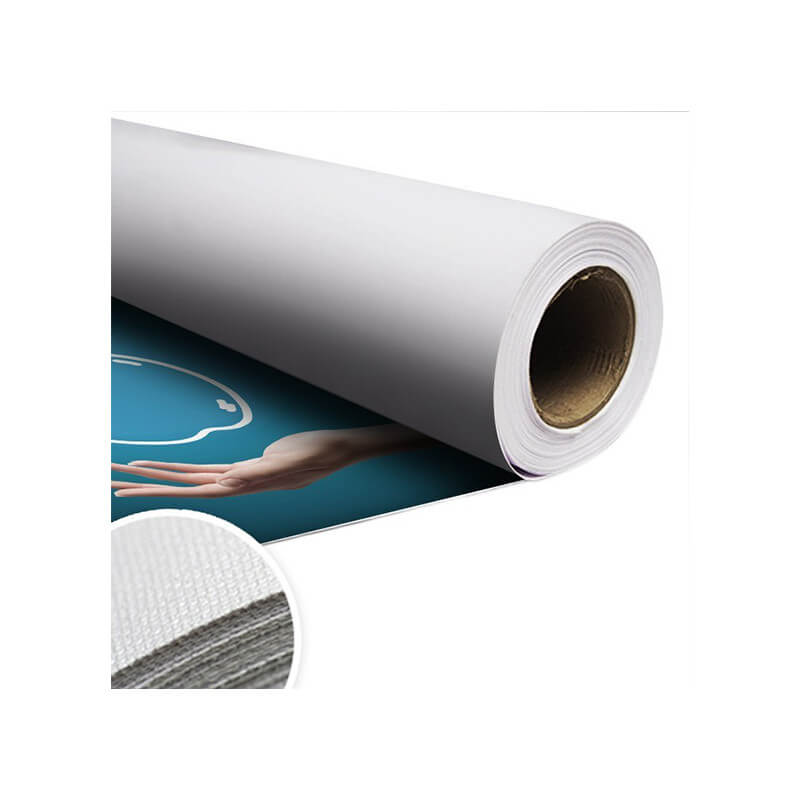  
#bache #frontlight #tarpaulin
Data sheet
Flexible

Front Tarpaulin
Description
>
The custom front side printing of your banners and PVC tarpaulins at the best price.
Order online your large format one-sided printing on Frontlit 510g B1 coated PVC tarpaulin for interior decoration of your premises or outdoor banners to ensure visibility for your events or promotional campaigns.
LThe direct printing on the front side on its flat, smooth, white, matt and opaque surface will guarantee a high level of finish and quality for your advertising banners, kakemonos, wall coverings, advertising displays, outdoor signage whatever its finished size.
We guarantee a very high quality of prints and reproductions as well as a very high resistance to tearing and traction.
Our matt coated PVC frontlit tarpaulins are M1/B1 certified for indoor and outdoor applications.
They are made of polyester yarns, thus meeting the highest tensile strength, flatness and dimensional stability.
The fireproof standard M1 is a standard in the French classification between 5 levels from M0 to M4. M0 being attributed to incombustible products such as stones, bricks, glass, etc...
Its German equivalent is the B1 standard, which explains why some of our products are standardized by their country of origin.
However, it has been recognized that the B1 standard offers a level of fire protection equivalent to the M1 classification.
>
How to send your files to print your custom tarpaulins on one side?
The files that you will send us after validation of the payment of your order will be saved in ".PDF".
Our prepress services ensure, free of charge, that the files sent with your order correspond perfectly to the order placed and are adapted to our production tools.
Please take a look on our different checkpoints in order to process your order as soon as possible.
Give a name to your printing project
One Sided PVC B1 Tarpaulin
Get your instant quote and deadlines for custom front side PVC B1 tarpaulin printing