Back

Stickers

Stickers

Window stickers

Vehicle stickers

Paper Stickers

Magnet

Posters

Folded Posters

Fluorescent Posters

Small Posters

Large Posters

Urban posters

Hanging posters

Creative paper posters

Brochures

Piqué

Brochure piqûre bouclette

Bonded square back brochure

Wireo brochure

Folded brochure

Book

Cards

Business card

Postal card

Note cards

Greetings cards

Folded cards

Game cards

Folded leaflets

4 panels fold

Z fold

10 panels fold

12 panels fold

8 panels fold

14 panels folds

Folds combined

Flyers

Flyers

High-end flyers

Bookmark

Hanger flyer

Ballot

Stationery

Diaries

Notepad

Calendar

Folder with flaps

Binder

Letterhead

Reams paper

Signage

Correx®

Tarpaulin

Carboard

Dibond®

Foamex

Plexiglas®

POS

Beach flag

Lettering

Office (Coming soon)

Flag

Ground

Suitcase

Display unit

Goodies

Drinkware

Luggage

Office & writting

Business gift

Electro & USB

Goodies

Tote bag

Clothing

Accessories

Shirts

Pants

Polos

Sweaters

Sweatshirts

T-shirt

Jackets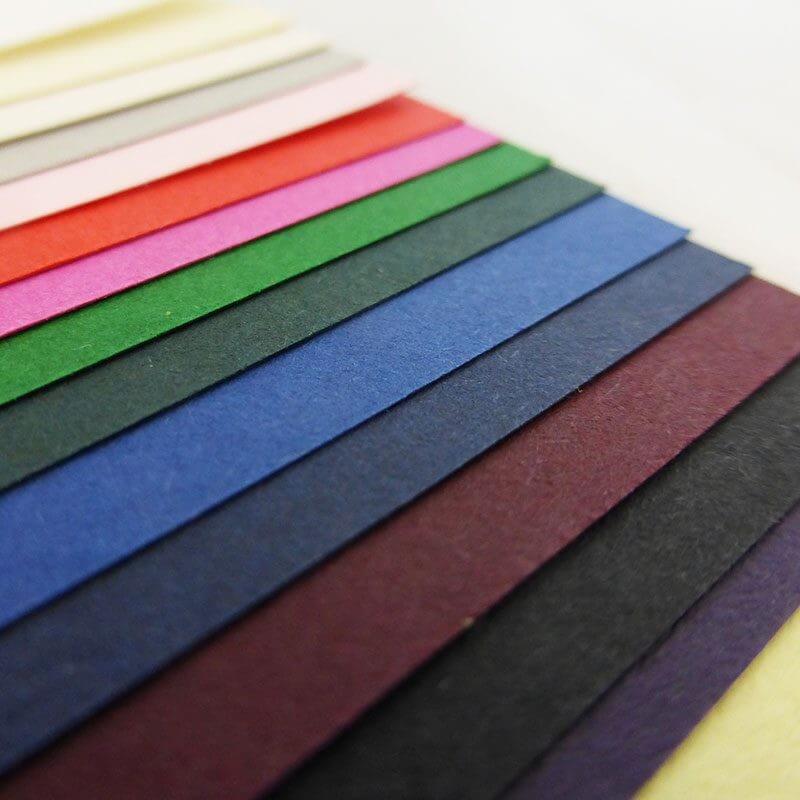  
Data sheet
Paper

Color uncoated
Description
Your business cards on color uncoated of Pop'Set range paper.
Set up online printing from one to many several model business card on the 240g or 400g popset paper range by filling out customization options.
Explore your creative side with color-rich business cards that reflect the entire color spectrum. We offer a wide choice of 29 shades. Pop'Set business cards illuminate your world with incredible intensity! The sweetest paper and cardboard creation.
What are the characteristics of Pop'Set paper?
Pop'Set paper is a non-coated paper dedicated to color enthusiasts. Its smooth finish comes in many shades ranging from pastel and gray to intense and deep colors. Pop'Set paper can bring all kinds of applications to life, including business communication, advertising, promotional printing, direct mail and luxury packaging.
Pop'Set Apricot 240g
Pop'Set Spring Green 240g
Pop'Set Sky Blue 240g
Pop'Set Blue Violet 240g
Pop'Set Californian Blue 240g
Pop'Set Flame Orange 240g
Pop'Set Maritime Blue 240g
Pop'Set Aqua 240g
Pop'Set Citrus Yellow 240g
Pop'Set Cosmo Pink 240g
Pop'Set Brilliant White 240g or 400g
Pop'Set Fawn 240g
Pop'Set Storm 240g
Pop'Set Shocking Pink 240g
Pop'Set Sunshine Yellow 240g
Pop'Set Hot Brown 240g or 400g
Pop'Set Blue Violet 240g
Pop'Set Ivory 240g or 400g
Pop'Set Lime Tonic 240g
Pop'Set Vellum 240g
Pop'Set Cloud 240g
Pop'Set Pistachio 240g
Pop'Set Poppy 240g
Pop'Set Black 240g or 400g
Pop'Set Old Gold 240g
Pop'Set Grey 240g
Pop'Set Ultra Red 240g
Pop'Set Urban Grey 240g
Pop'Set Vanilla 240g
+

Printing guide
Check out our printing guide for a good preparation of your graphic files for the printing of your business cards.
Give a name to your printing project
Popset cards
Instant quote calculation of the price of your configuration and deadlines for the online printing of business cards on color paper pop'set range.