Back

Stickers

Stickers

Window stickers

Vehicle stickers

Paper Stickers

Magnet

Posters

Folded Posters

Fluorescent Posters

Small Posters

Large Posters

Urban posters

Hanging posters

Creative paper posters

Brochures

Piqué

Brochure piqûre bouclette

Bonded square back brochure

Wireo brochure

Folded brochure

Book

Cards

Business card

Postal card

Note cards

Greetings cards

Folded cards

Game cards

Plastic Cards

Folded leaflets

4 panels fold

Z fold

10 panels fold

12 panels fold

8 panels fold

14 panels folds

Folds combined

Flyers

Flyers

High-end flyers

Bookmark

Hanger flyer

Ballot

Stationery

Diaries

Notepad

Calendar

Folder with flaps

Binder

Letterhead

Reams paper

Envelopes

DL envelopes

C6 Envelopes

C5 Envelopes

C4 Envelopes

Square Envelopes

B5 and B6 Envelopes

B4 and E4 Envelopes

Signage

Correx®

Tarpaulin

Carboard

Dibond®

Foamex

Plexiglas®

POS

Beach flag

Lettering

Office (Coming soon)

Flag

Ground

Suitcase

Display unit

Goodies

Drinkware

Luggage

Office & writting

Business gift

Electro & USB

Goodies

Tote bag

Clothing

Accessories

Shirts

Pants

Polos

Sweaters

Sweatshirts

T-shirt

Jackets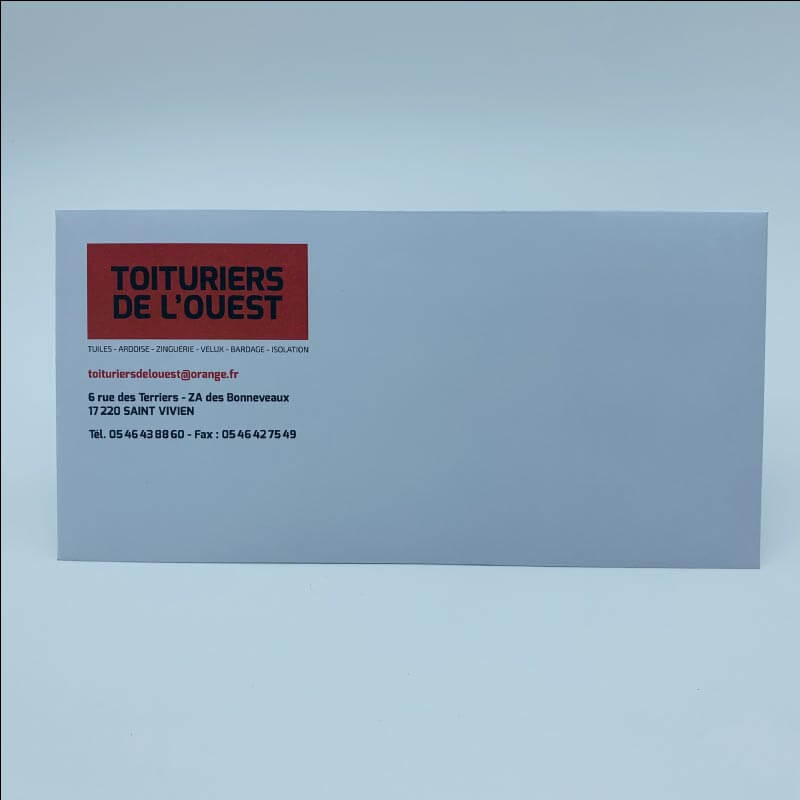  
Data sheet
Envelopes

Classic
Description
>
The online printer of classic 90gr DL envelopes at the best price!
Set up and order the online printing or supply of your 90gr envelopes in DL 110 x 220 mm format for your daily mailings.
DL Envelopes are used on a daily basis in companies and for private correspondence for your administrative mail, commercial mail or your corporate communication.
DL envelopes have a protective strip for easy closing..
Widely used for office use, DL envelopes are ideal for your letters and invoices.
The DL envelope, for "length dimension", is thus one third of the surface of an A4 sheet of paper.
With a unit weight of 5.082 grams, the classic 90gr DL envelope can hold 2 x 90gr A4 sheets to stay under 20 grams.
DL envelopes are easy to use to accommodate A4 90gr letters folded in 3.
>
How to send your files to print your envelopes
The file you send us after payment of your order will be saved as a ".PDF" file, to ensure the printing of your classic DL envelopes.
Our prepress department ensures free of charge that the file sent with your order corresponds perfectly to the order placed and is adapted to our production tools.
Please take note of our checkpoints on your .pdf files in order to process your order as soon as possible
Give a name to your printing project
DL envelopes
Get your instant quote to order the online printing or the supply of your classic envelopes in DL format.