Back

Stickers

Stickers

Window stickers

Vehicle stickers

Paper Stickers

Magnet

Posters

Folded Posters

Fluorescent Posters

Small Posters

Large Posters

Urban posters

Hanging posters

Creative paper posters

Brochures

Piqué

Brochure piqûre bouclette

Bonded square back brochure

Wireo brochure

Folded brochure

Book

Cards

Business card

Postal card

Note cards

Greetings cards

Folded cards

Game cards

Plastic Cards

Folded leaflets

4 panels fold

Z fold

10 panels fold

12 panels fold

8 panels fold

14 panels folds

Folds combined

Flyers

Flyers

High-end flyers

Bookmark

Hanger flyer

Ballot

Stationery

Diaries

Notepad

Calendar

Folder with flaps

Binder

Letterhead

Reams paper

Envelopes

DL envelopes

C6 Envelopes

C5 Envelopes

C4 Envelopes

Square Envelopes

B5 and B6 Envelopes

B4 and E4 Envelopes

Signage

Correx®

Tarpaulin

Carboard

Dibond®

Foamex

Plexiglas®

POS

Beach flag

Lettering

Office (Coming soon)

Flag

Ground

Suitcase

Display unit

Goodies

Drinkware

Luggage

Office & writting

Business gift

Electro & USB

Goodies

Tote bag

Clothing

Accessories

Shirts

Pants

Polos

Sweaters

Sweatshirts

T-shirt

Jackets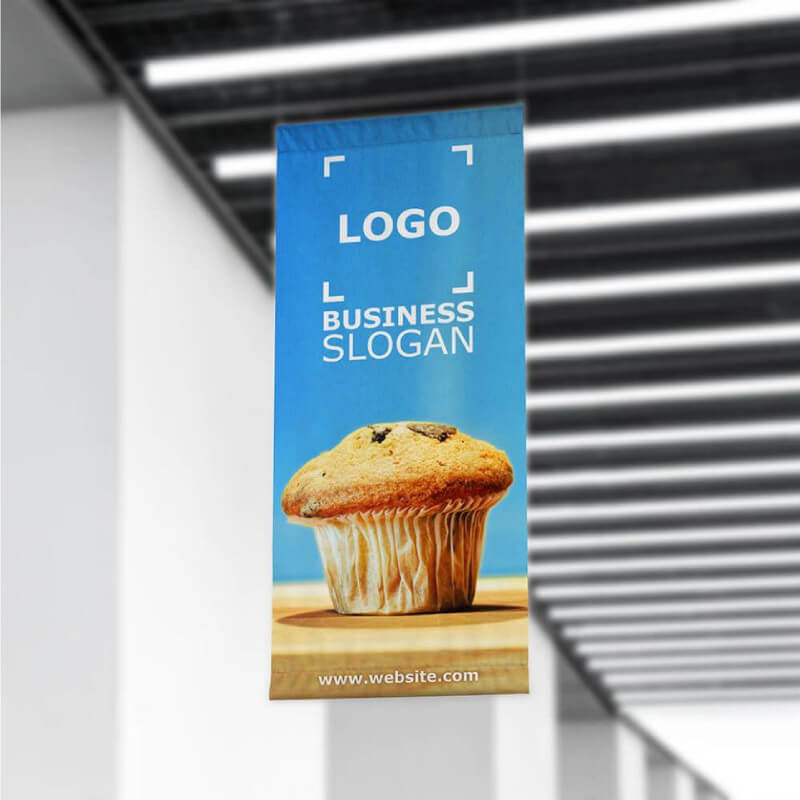  
#bobine #coil #bache #tarpaulin
Data sheet
Flexible

Front Tarpaulin
Description
Your posters hanging tarpaulin with rail 70 cm at the best price?
Set up One-sided printing of your large posters printed on frontlit tarpaulin 510g B1 for interior decorating of your shop or outdoor banners to ensure visibility of your events or promotional campaigns. Direct printing on the front surface on its flat, smooth, white, matte and opaque surface will guarantee a high level of finish and quality for your advertising banners, wall claddings, advertising displays, outdoor signage whatever its height. Our hanging posters are delivered to you shaped with the rails high and low of 70 cm.
How are your hanging posters printed?
Process: Digital
Size: On-demand
Material: Frontlit tarpaulin 510g B1
One side color: CMYK
Shaping: Up and down sheath
Accessories: Aluminum rails 70 cm wide
Production: 5 to 7 open days
Origin: Printed in France
 + 

Printing guide
Checkout our printing guide page to create your design for your posters hanging files.
Give a name to your printing project
Single sided Tarpaulin + Rail 60 x100 cm