Back

Stickers

Stickers

Window stickers

Vehicle stickers

Paper Stickers

Magnet

Posters

Folded Posters

Fluorescent Posters

Small Posters

Large Posters

Urban posters

Hanging posters

Creative paper posters

Brochures

Piqué

Brochure piqûre bouclette

Bonded square back brochure

Wireo brochure

Folded brochure

Book

Cards

Business card

Postal card

Note cards

Greetings cards

Folded cards

Game cards

Folded leaflets

4 panels fold

6 panels fold

10 panels fold

12 panels fold

8 panels fold

14 panels folds

Folds combined

Flyers

Flyers

High-end flyers

Bookmark

Hanger flyer

Ballot

Stationery

Letterhead

Folder with flaps

Notepad

Reams paper

Calendar

Binder

Signage

Tarpaulin

Dibond®

Plexiglas®

Correx®

Foamex

Carboard

POS

Office (Coming soon)

Flag

Beach flag

Ground

Lettering

Suitcase

Goodies

Drinkware

Electro & USB

Office & writting

Business gift

Goodies

Luggage

Clothing

Pants

Jackets

Sweaters

Shirts

Polos

Sweatshirts

T-shirt

Accessories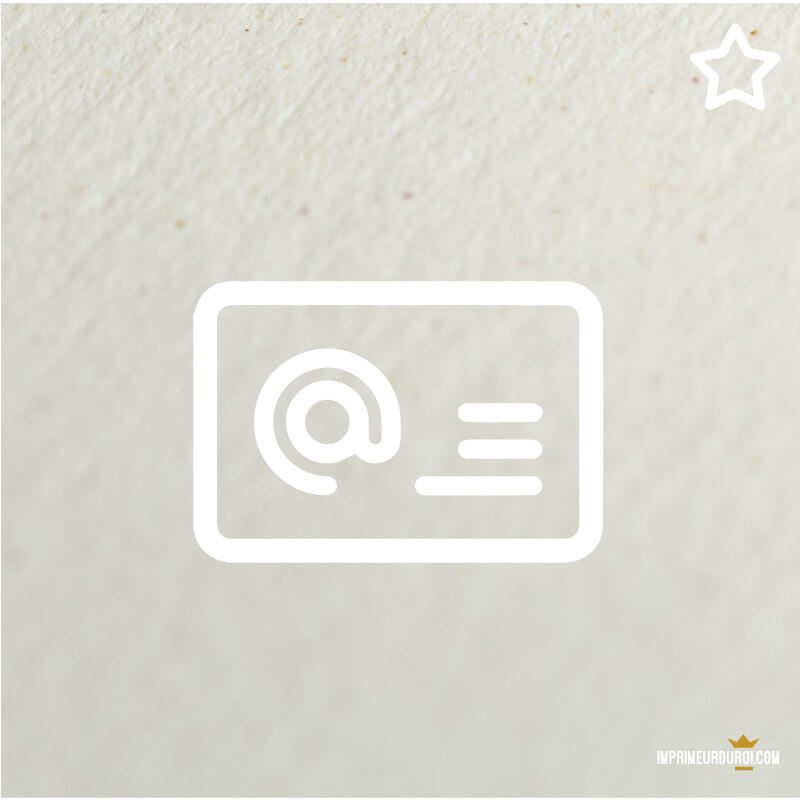  
Data sheet
Paper

Wove creativ paper

Paper

Recycled uncoated
Description
Your business cards on ecological crush paper made with residues of organic products.
Set up online printing of your Business cards on crush citrus or crush corn range paper of 350g. CRUSH paper printing requires no more care and attention than printing on any other uncoated paper. It's perfect for offset printing, hot foil and embossing, but also digital printing.
What is the characteristic of Crush paper?
Created by Italian papermaker Favini, CRUSH is the first and only range of ecological papers made with agro-industrial waste. Crush is an original, creative and ecological range that consists of 55% new FSC® fibers, 30% recycled fibers and 15% other organic materials such as kiwi, coffee, olive and cereals. The CRUSH range can also boast of being produced using 100% green energy. The interest of the use of alternative fibers is not only ecological but also creative, because these fibers allow effects quite original. They also give the paper specific tactile properties: the 'touch' is different depending on whether one is handling 'Coffee', 'Almond', 'Kiwi' or 'Olive'. The faded shades in earth tones, very trendy, have themselves been inspired by the use of natural fibers.
 + 

Printing guide
Check out our printing guide for a good preparation of your graphic files for the printing of your business cards.
Give a name to your printing project
Crush business cards
Calculation of the price of your configuration and deadlines for the online printing of your business cards on crush paper citrus (gray) or crush corn (cream).